Posted by Jeff Robertson on 22nd Feb 2017
This week we are proud to rollout an exclusive decorating technique called faux embroidery. Our traditional Performance Flex has been enhanced with a 100% photo real embroidery technique to give your garment the appearance of embroidery but the functionality of a smooth stretching performance imprint. This will be great for custom polo shirts and coaching tops where traditionally embroidery over time will start to pucker around the logo where it is stitched. The faux embroidery method gives you a smooth feel with the look of embroidery so your delicate performance apparel lays nice and won't be affected after washing/drying.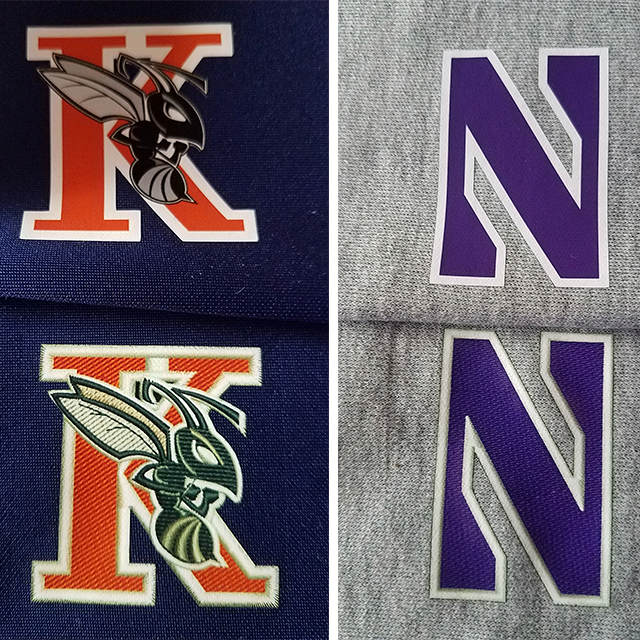 We also see this as a great option for custom bags that have hard to decorate areas and pockets that are too small to fit a hoop through. We have already started to migrate most of our bag decoration to Performance Flex, this is just one more option for our customers that have detailed logos, gradients, or intricate patterns.
Contact one of our sales reps today about getting faux embroidery on your next order!